Entrepreneur Night is a grassroots event, for and by entrepreneurs.
Events are held in Flagler, Volusia, and St. Johns County in Central/Northern Florida, ON THE LAST TUESDAY of each month except in July, August, and December.
---
When is the next event?
Tuesday, January 29th 5:30pm to 7:00pm
Where is the next event?
Tomoka Brewery in Port Orange
Events are always held at venues that best exemplify local entrepreneurship and small business ownership. Since 2011, we've never held this event at a National Chain establishment.
You are invited to join fellow Flagler, Volusia and St. John's County startup founders, entrepreneurs, aspiring entrepreneurs, business people, investors and those folks who stand behind entrepreneurs at this event. How? RSVP right below!
This is a call to established and aspiring entrepreneurs alike.
At the Entrepreneur Night event, you will enjoy complimentary appetizers, and an optional cash bar. You are guaranteed to make some new connections, meet interesting people, and have meaningful conversations with Entrepreneurs, Investors, and folks who provide support and services to entrepreneurs.
---
Events are FREE to attend!
RSVP now: It takes less than a minute to reserve your space to attend!
Hey are you a twitterer?
Tweet now and let others know that you're going to the event!
We look forward to seeing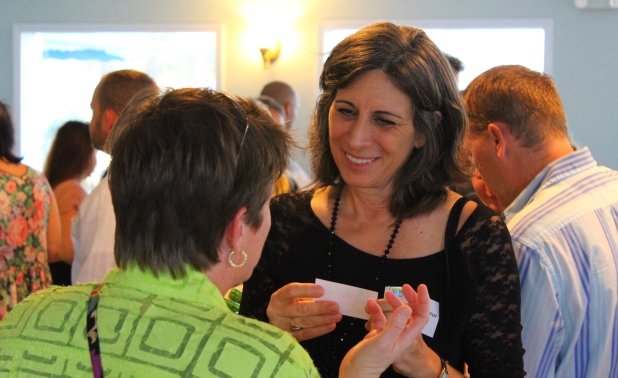 you on the last Tuesday of the month. If you RSVP'ed on his website and we'll send you a reminder email a few days beforehand.
Dress code is business casual. Reminder: Don't forget to bring plenty of business cards (if you have them). And do invite a colleague, fellow entrepreneur, or friend whom would benefit from attending this event.
Venue and Location:

Tomoka Brewery
4647 S Clyde Morris Blvd
Port Orange, FL 32129
Phone: 386-256-4979

Remember to thank the Sponsors and Contributors

While at the event, if you encounter those who made this event possible, do thank them! This event is made possible by generous contributions by Office Divvy, Palm Coast Business Assistance Center, Flagler County Department of Economic Opportunity, SCORE, CareerSource Flagler Volusia, and WNZF Radio. PA System and DJ Service is offered by Pyramid Music. While at the event, remember to meet the representatives from sponsor-organizations and contributing companies and thank them.

Event HASHTAG

If you are on Instagram, Facebook, Google+, or Twitter, while attending the event, do tag your posts and pictures with hashtag #EntNight.

This will allow you increase your reach on various Social Media channels by getting on the radar of those who have previously attended the event.

Remember, this is not a one-off event. The Entrepreneur Night event series has been running since September 2011. The Entrepreneur Night event takes place on the last Tuesday of the month (except in July, August, and December).