Entrepreneur Night is a grassroots event for and by Entrepreneurs.
First event was held in September 2011. The event is held at a different venue every month on the LAST TUESDAY OF THE MONTH –except July, August, and December.
Events are held at venues that best exemplify Small Business and Entrepreneurship, and each event features free appetizers, an optional cash-bar, multiple surprises and raffles.
You can expect to enjoy a fun night while making new, amazing connections and having meaningful peer-to-peer conversations!
Entrepreneur Night has a special focus on Web and Technology Startups –who are encouraged to make short pitches on the mic during the events. The organizers also make introductions to mentors and investors for these types of companies.
Seven years. Over 60 events. 9 cities.
Over 10,000 total attendees.
4,000-plus unique attendees. 30+ host venues.
Events are attended by aspiring entrepreneurs, existing business owners, and those in the business of supporting and serving entrepreneurs. Most attendees are owners of a business that is under 5 years old (65%)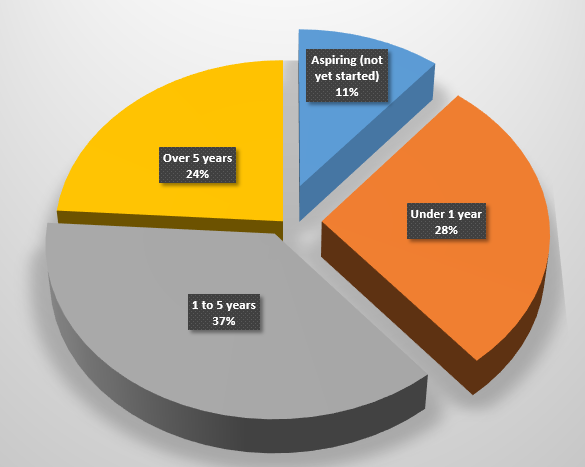 A true cross-section of the Startup and Business community attend the event: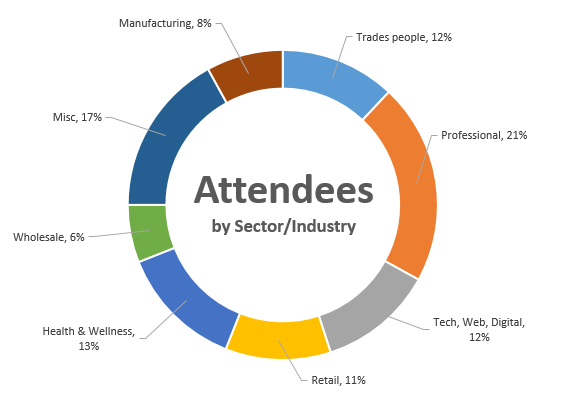 Entrepreneur Night in the News
Entrepreneur Night has been featured in multitudes of articles in multiple publications:
Official Sponsors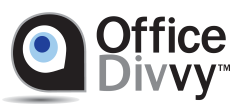 Entrepreneur Night is presented by Office Divvy ™ –a business percolator based in Palm Coast, Florida.  Established in 2008, Office Divvy ™ works with Startups, Entrepreneurs, Small Business Owners, Freelancers, Professionals and Solo-Practitioners.   Office Divvy ™"s services include Ready-to-Use Offices, Coworking Space, Virtual Office Solutions, Virtual Assistant Services, and Professional Phone Answering. Company has dozens of members and clients in Central and North Florida, and beyond, across 18 industries.   Office Divvy has been a coworking movement pioneer in the State of Florida, and Office Divvy ™ co-founders are sought-after mentors and speakers on the matters of Small Business, Social Media, and Technology.
The City of Palm Coast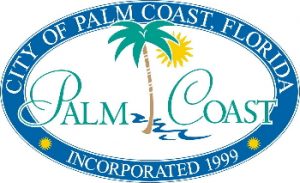 was established in 1999, and has been positioning itself not only as a new city in Florida, but one that is ready to support innovation and entrepreneurship. This city is a Floridian paradise located by miles of seawater and freshwater canals and not too far from white sand beaches. Palm Coast City is a lively town, bustling with small business and entertainment.  Nature and city meet in perfect harmony here in the amazing City of Palm Coast.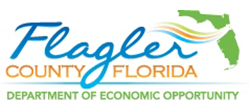 The Department of Economic Opportunity is an official sponsor of the event. The Mission of the Department of Economic Opportunity is to facilitate the expansion and diversification of the County's economic base with targeted businesses that provide sustainable employment opportunities for its residents. The department is headed by the executive director Helga van Eckert. The department has an advisory council of nine county residents.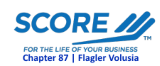 SCORE (Service Corps of Retired Executives) Chapter 87 is an official sponsor of the event.  SCORE is a nonprofit association dedicated to helping small businesses get off the ground, grow and achieve their goals through education and mentorship –doing just that for 50 years.  SCORE Chapter 87 serves Flagler and Volusia Counties.

CareerSource Flagler Volusia provides innovative customized employment and training solutions to support economic prosperity in collaboration with economic development, education, chambers of commerce, community-based organizations, local governments and active business partners. The organization is business-focused, with a strong belief that employers are the region's job creators. Career Source's services are funded through various public and private sources.
Event Sponsors
WNZF is a Flagler

County based news-talk radio station, headquarted in Bunnell, the county seat of Flagler County.  The station features current local news, traffic, and weather updates as well as multiple business related shows, including Flagler County Chamber of Commerce's Chamber Chat.
Contributors

Pyramid DJs is a Flagler Beach based Disckjockey Company offering the finest in DJ entertainment and much more. As a full time disckjockey company and Pyramid Diskjockeys has been in the entertainment industry since 1988. Entrepreneur Night events are frequently MCed and DJed personally by the founder – Vern Shank.