The Bings Landing in the Hammock in Flagler County right off A1A is the location to one of the county's and country's most well-known and popular barbecue spots: Captain's BBQ.
Before the Central Florida entrepreneur community transitions into the more warmer months, April's Entrepreneur Night was hosted at Captain's BBQ at this wonderful, enchanted setting.  Indulged in the aroma of summer cook-outs, attendees were able to enjoy the atmosphere in a unique outdoor-style porch area overlooking the Intracoastal Waterway, along with tasty samples of grilled meats and country-style sides that the restaurant has to offer.
Did you know?
Captain's BBQ is in the top-10 spots for barbecue in the nation?  Read this Time Magazine article: These Are the Best Places in America to Eat Barbecue This Summer.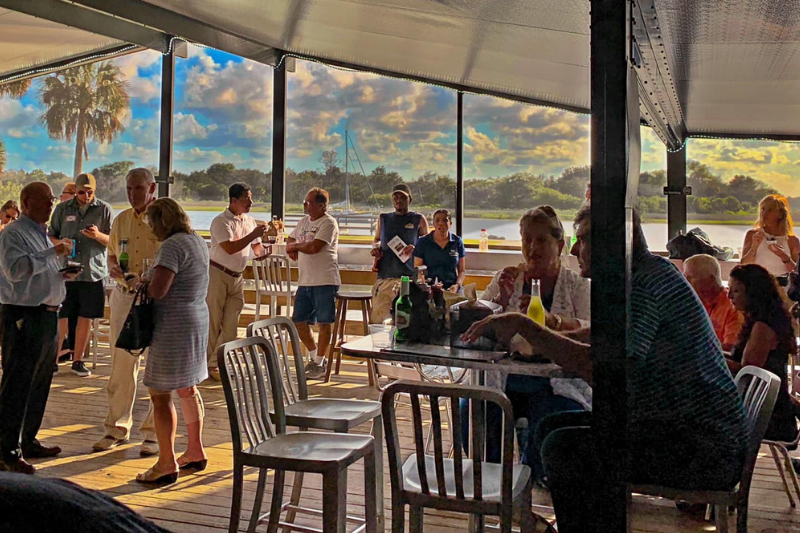 141 people attended the April's Entrepreneur Night event.
Attendees were excited to be engaged in elevated conversations about their business and share their ideas within a group that is welcoming and is eager to listen.
That really is the wonderful differentiation of the Entrepreneur Night events where you can have genuine conversations with people in every stage of their entrepreneurial journey.
When you are an entrepreneur or one who aspires to become one, nothing is better than sharing a few moments of conversations with someone who is just starting up and running on adrenaline, or with someone who's more mature, who gained tremendous wisdom and experience in their years.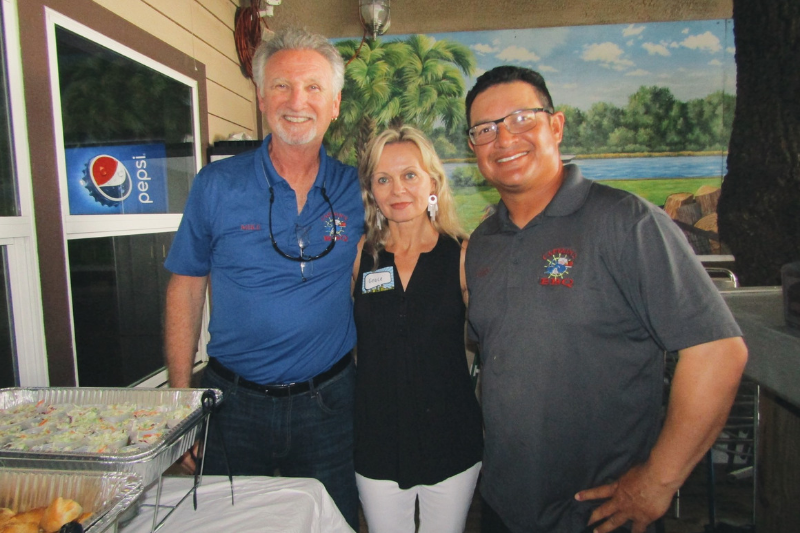 This month, Entrepreneur Night was graced with both familiar and new faces from around town and beyond.
The host venue's owners themselves are true entrepreneurs. Mike Goodman and Chris Herrera put Flagler County on the map with Captain's BBQ. They were involved in every detail during the event as they also engaged in conversations with dozens of fellow entrepreneurs.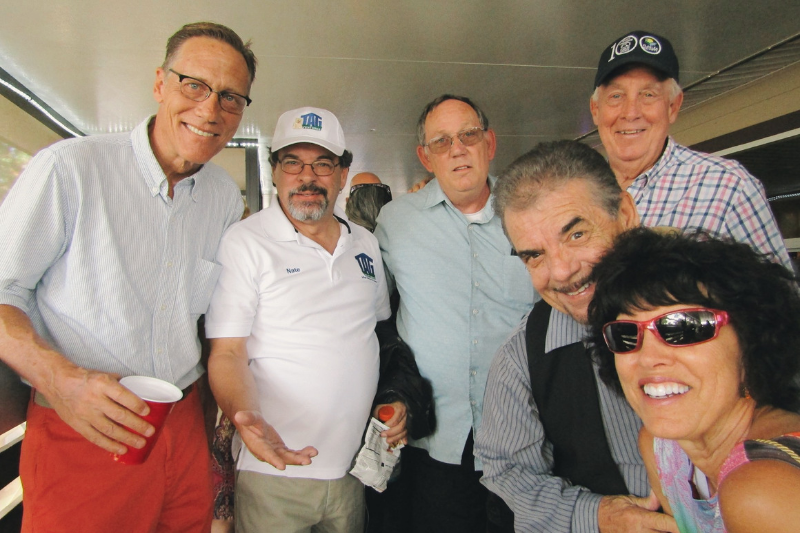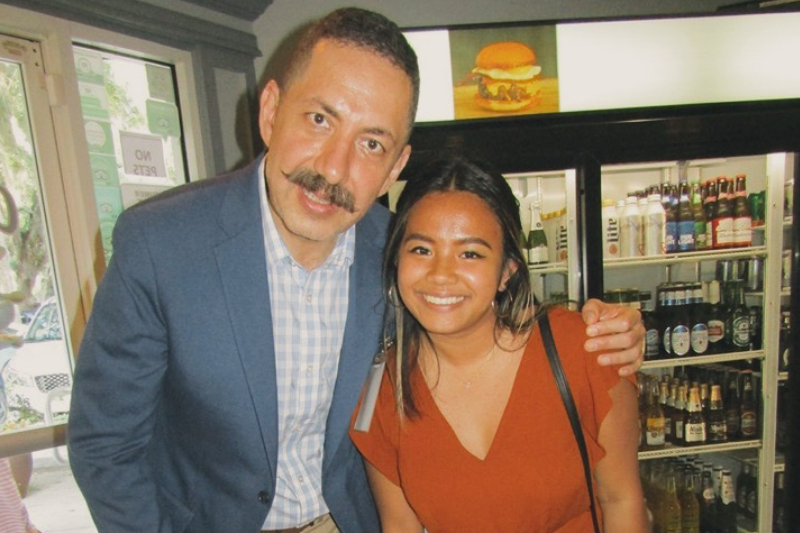 We also had the pleasure of having Rob Thomas and Garry Peterson, who are both recently published authors.
They set up in a corner to sign their books and engage with our attendees. Rob Thomas is the author of "Who Do You Need to Meet?" and Garry Peterson is the author of "Who Put Me In Charge?"
Rob Thomas traveled from Connecticut for the event, and to kick of his book launch in its second stop here in Palm Coast. Here is Rob Thomas telling the folks about his new book on the Entrepreneur Soap Box.
And here is Garry Peterson on the Entrepreneur Soap Box:
Entrepreneur SoapBox
Rob and Garry weren't the only ones who stepped up on the Entrepreneur Soapbox.
The Entrepreneur Soapbox is a great idea, simple to participate in, when an entrepreneur can meet the following simple three rules:
Watch your step on the way up.
Have something interesting to say.
Watch your step on the way down.
Here Nathaly Encarnacion tells us a little bit about her business, Paper Pusher, Inc., a company that specializes in starting new businesses.
Next up, Michael Schottey of Nova Digital Marketing and Consulting talks about how his new company can share your businesses' story in new and different ways.
And last but not the least, Ramon Peralta of Peralta Design…
While we had a lot of awesome Entrepreneur Soap Box videos to pick from, we couldn't put them all in this post.
Follow Entrepreneur Night on Twitter and Facebook for even more of our videos from this event. We hope to see you attend our next event and hop up on the SoapBox yourself!
---
About Entrepreneur Night:
Entrepreneur Night is a grassroots event for and by Entrepreneurs. It takes place the last Tuesday of each month—except July, August, and December. It is always at a different location and free to attend.
Complimentary appetizers and a cash bar are provided by the host venue. At each event, expect to meet many new entrepreneurs, investors and service providers…and to have meaningful conversations.
What would you like to do next?
You can check out the previous Entrepreneur Night events or RSVP to the Next Entrepreneur Night Event.