Weather Holds Off while Entrepreneurs Hold Court
Florida weather can play havoc with event planning, but—rain or shine—Entrepreneur Night is always the last Tuesday of the Month (except July, August and December).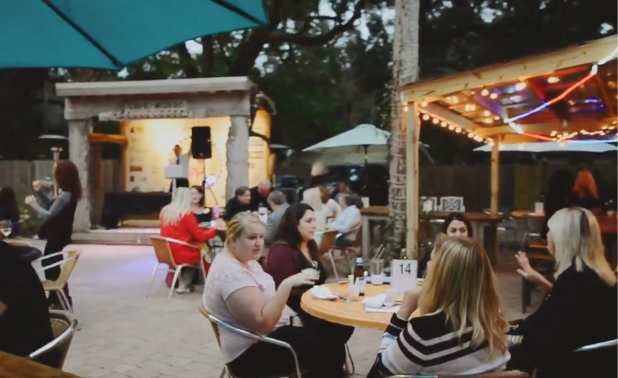 For February's event at Hammock Wine & Cheese in Flagler County, skies threatened to make the normally indoor/outdoor venue an indoor-only affair, but almost 100 interesting entrepreneurs, business owners and supporters still came out for the event. Those brave souls who took the chance were rewarded with a beautiful night at one of the area's most fantastic venues.
Pyramid Disc Jockeys kept the event lively with their usual fantastic music selection. The Office Divvy team ran the hospitality table and greeted guests old and new alike. The team at Hammock Wine and Cheese did a fantastic job ensuring no one left thirsty.
Volchek of Virtual Open House captured these short moments from the event utilizing his steady cam. Let the following video entice you to come out to the next Entrepreneur Night!
Thanks to our sponsors—the Palm Coast Business Assistance Center, Volusia/Flagler SCORE, Flagler County Department of Economic Development and Beach FM/WNZF—your continued support of entrepreneurs and local business is always appreciated.
Another Busy Night on the SoapBox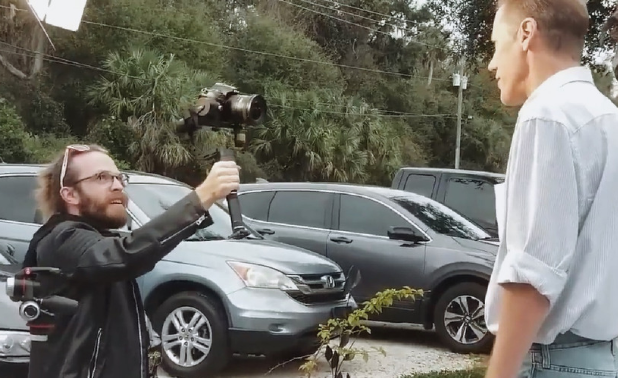 The Entrepreneur Night Soapbox is one of the most interesting pieces of the event—both for the event planners and the attendees! It's simple really: Watch your step on the way up, have something interesting to say and then watch your step on the way down.
Stepping up onto her SoapBox, Ambi Yurk told us about her beach wedding event planning business.
Meanwhile, Benjamin Davenport invited us all out to Moonrise Brewing Company for their latest beer creation.
Caleb Deeter wants you to get your roof checked—just in time for Florida's rainy season.
In a tight elevator pitch, Dave Petkovsek gave us the info on Realty Exchange.
Finally, the always interesting Jimmy Day told us what's next in his career as a serial entrepreneur.
Stepping up to the SoapBox isn't difficult, but it can be a great way to get your idea in front of a larger audience. That's the point of Entrepreneur Night, empowering entrepreneurs with the tools and connections they need to be successful. We're grateful for each and everyone who steps up to the SoapBox, and we'd love to feature you at a coming event!
---
About Entrepreneur Night:
Entrepreneur Night is a grassroots event for and by Entrepreneurs. It takes place the last Tuesday of each month—except July, August, and December. It is always at a different location and free to attend. Complimentary appetizers and a cash bar are provided by the host venue. At each event, expect to meet many new entrepreneurs, investors and service providers…and to have meaningful conversations.
What would you like to do next?
You can check out the previous Entrepreneur Night events or RSVP to the Next Entrepreneur Night Event