The Loping Gopher Tap Room, located in Marvin's Garden Plaza on the border of Palm Coast and Bunnell, filled its venue to the brim with newcomers and familiar faces in June 2019 Entrepreneur Night event.
Conversations packed with opportunity and ambition buzzed around the cozy setting amid quirky decorations, delicious appetizers, bubbling cider, fine wine and over a dozen-and-half Florida beers on tap.
From the lively ambiance to the wonderfully attentive staff, the Loping Gopher Tap Room is the place to be this summer and for the June 2019 event!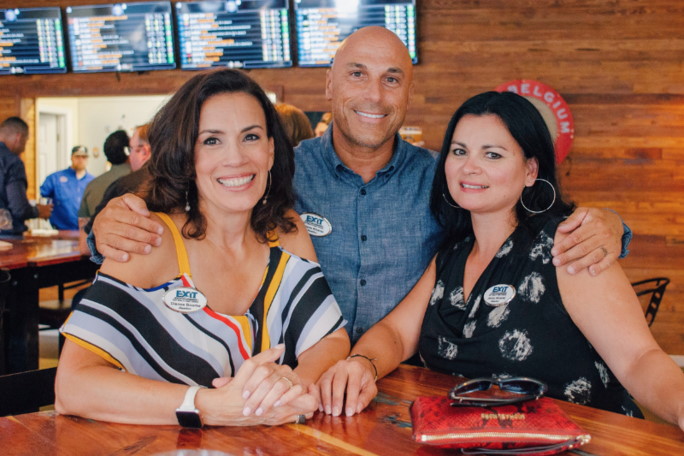 121 People attended June 2019's Entrepreneur Night Event
All attendants of Entrepreneur night were highly enthusiastic about interacting with their fellow business owners and trail blazers.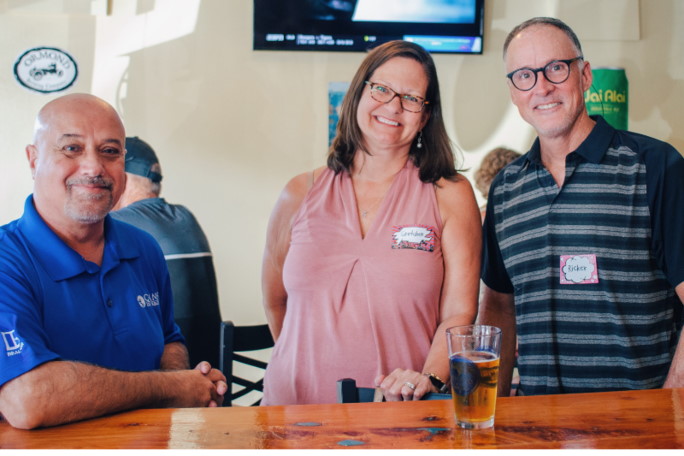 It's encouraging to see the companionship between like minded individuals with varying talents and services. Although the businesses in attendance ranged from dessert Gods, to real estate, to graphic design, conversation flowed effortlessly throughout the group.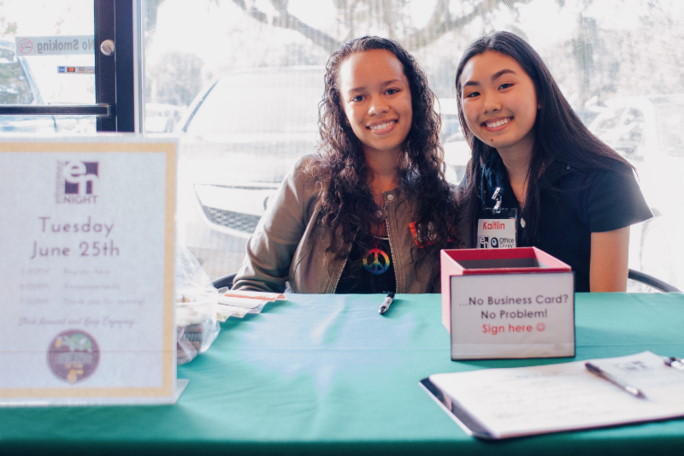 Newcomers to the event night were given peace sign necklaces as conversation pieces and welcoming gifts.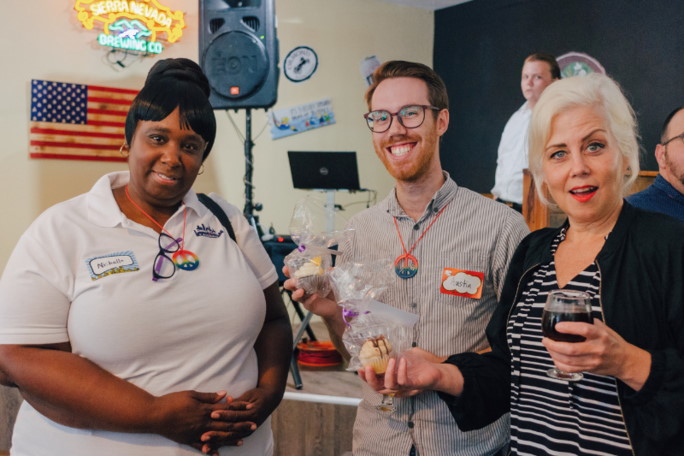 While this was the last Tuesday of Entrepreneur Night for the first half of 2019, we are excited about the new venues, locations, and members who will be attending future events after the conclusion of summer.
Entrepreneur Soapbox
The Entrepreneur Soapbox is an original idea implemented at Entrepreneur Night. It is inspired by the old way of making a public speech back in the 18th and 19th centuries, on a wooden crate, often an actual wooden soapbox.
It is simple to participate in the Entrepreneur Soap Box. Assuming you're an entrepreneur, if you can meet the following simple three rules, we're happy to see you get up on the soap box and talk about yourself and your business:
Watch your step on the way up.
Have something interesting to say.
Watch your step on the way down.
To start off this month's soapboxes we have Carlos Soldevilla introducing his business La's Bistro.
Next up we have Nichelle Sankey of Dessert City Catering discussing her company and the services she offers.
To conclude this month's SoapBox, we have Office Divvy's own, Ky Ekinci, announcing the close of this seasons' Event Nights and future dates and venues.
While we had a lot of awesome Entrepreneur Soap Box videos to pick from, we couldn't put them all in this post. Follow Entrepreneur Night on Twitter and Facebook for even more of our videos from this event. We hope to see you attend our next event and hop up on the SoapBox yourself!
About Entrepreneur Night
Entrepreneur Night is a grassroots event for and by Entrepreneurs. It takes place the last Tuesday of each month—except July, August, and December. It is always at a different location and free to attend.
Complimentary appetizers and a cash bar are provided by the host venue. At each event, expect to meet many new entrepreneurs, investors and service providers…and to have meaningful conversations.
What would you like to do next?
You can check out the previous Entrepreneur Night events or RSVP to the Next Entrepreneur Night Event.