May's Entrepreneur Night was a hot one…and it was 91 degrees.
Entrepreneurs and advocates for entrepreneurship gathered at the Sunsetters Riverfront Bar & Grill in Daytona Beach on the last Tuesday of May. There were hundreds of people that atteneded, and each of them were excited to meet new people in the world of entrepreneurship. We are now in the middle of 2016, which is hard to believe, and throughout the year so many entrepreneurs have done amazing things! Entrepreneurs, advocates, and even elected officials have worked tirelessly throughout the year in order to improve their business and their community.
Throughout the United States, let alone the world, there are millions of small business owners that are greatly impacting their local communities. For those unaware, a small business is defined as a business with 500 employees or less. Small businesses have provided about 55% of all new jobs since the 1970s. The over 600,000 small business franchises in the U.S. makes up approximately 40% of all retail sales and provides work for millions of people across the nation, and even the world. The sector of small business is growing at a fast pace, start-ups have increased, and the amount of failed businesses are continuing to decrease.
Small businesses are not small…they're BIG!
Small businesses are instrumental to the success of a community, and we are glad to talk about the stories of entrepreneurs and supporters of entrepreneurs in Flagler County.
Meghan Anderson
Owner of Sunsetters Riverfront Bar & Grill
Based in Daytona Beach
Megan Anderson is an amazing entrepreneur. She moved to Florida from Maine where she also worked in a restaurant that was family owned. In Daytona, she opened up Sunsetters Riverfront Bar & Grill. It has been open for over a year now, and has had great success. The community now has a place to gather that not only has amazing food, but an amazing view!
Q: How did you get started?
A: I use to manage a restaurant in Ormond Beach, and I felt that the community could use another waterfront restaurant. I ended up driving through the area, and I came upon this place, which I felt would have been a perfect location to start up any restaurant. This place has housed several restaurants before mine; the last time it was a restaurant was eight months ago. I had family coming down from Maine, which pushed me harder start up this place. Of course, things were not perfect.
It was an absolute mess at the beginning, but we made it through, and today we have such a great business.
I will admit, it has been hard at times, but I had great support. When I lived in Maine, I worked in a family operated business and I had five brothers that helped out. Things have been a little different down here, but I have been able to find people that I can trust. It took a while to find the right group of workers, and we have. I am so proud of how far we all have come. We opened back up in March of last year, and the journey has been a great experience!
Q: Why does the world need your business?
A: There are not that many waterfront restaurants in this area. I have also been able to influence many people that have worked for me. Being a young person, I was able to influence other young people to go out and make something of themselves. It feels good to know that I have been able to make extraordinary differences in the lives of the people that I work with. It's not easy starting up your business; it takes a big leap of faith. The community needed a gathering spot for their friends and family, and I am proud to have opened a business that does just that.
Q:What has been your biggest challenge?
A: Staffing has been a challenge that I have faced. We went through a lot of people in the beginning because it was hard to find help, but we made it through successfully. We now have a solid staff that has been here for a good six months. I strive towards maintaining a good relationship with my employees because they are such wonderful and caring people. They care about this business and want to see it be successful as much as I do. We are a family, and we will continue to be successful even when times get hard.
Q: What has been your biggest accomplishment?
A: Keeping it open! When people walk in the door, they have this expectation that it is not going to be good because it wasn't as good before. I have to make sure to overcome this problem, and show the community that we are not like the previous businesses, and that we are here to stay. When people walk in, they are surprised. Our restaurant is very unique in its design, and many people notice that. There are so many diverse people that come on a regular basis and it is just amazing to see the growth and diversity in customers that have come through our doors.
Q: What do you love about being an entrepreneur?
A: I love the freedom to do whatever I want regarding changes in the business. I have been able to provide the community with a necessity. We lack in restaurants like mine in this community, and so many people have given me such great feedback on the restaurant. I have been able to influence so many people along the way, and I hope to continue on to make sure that this business continues to advance. Additionally, hosting an event like Entrepreneur Night is amazing. I love seeing all of these wonderful people striving towards their goals, and I am glad to have met many of them.
Donald Appignani
Attorney at Law
Based in Palm Coast
Donald Appignani is a lawyer in Flagler County. He has experienced many things throughout his life, and it has enabled him to be the great lawyer that he is today. Appignani went through much turbulence on his flight through life, but he made it out in the end successfully. He has an amazing story and has served in many high profile cases that has caught the attention of many national news outlets. Appignani is a true New Jerseyan, and works to improve the lives of people who are going through rough times.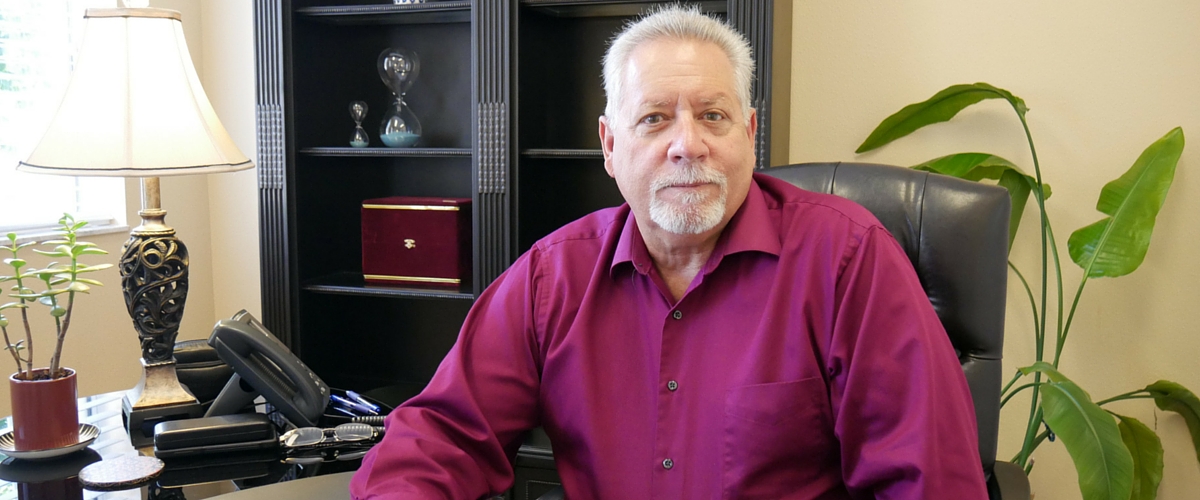 Q: How did you get started?
A: I did not go to law school until I was about 40 years of age, and I got out at the age of 44. Since then, I am a sole practitioner and have been involved in a variety of different types of things such as bankruptcy and immigration. I do the kind of law that most people do not want to talk about. I want to help people who are currently not in a good place. Before I became a lawyer, I use to work in construction. Obviously, the next question should be, 'How did I go from being a construction worker to a lawyer?' The truth is that I went through some hard times and had to take a personal look at myself. In 1988, I started to clean up my life. I decided to enter into a new profession because I did not want to fall back into my old habits. I went to the local college in New Jersey in order to get some credits. I thought I wanted to become an engineer, but the courses were real 'dry.' I gravitated more towards the social sciences, and ended up graduating Summa Cum Laude from Rutgers University. I got picked to give the commencement speech as an unusual college graduate, and the college also submitted my name to CBS and I was profiled as an unusual college graduate. I ended up getting addicted to school instead of bad habits.
Q: What has been your biggest challenge?
A: I have had many personal challenges that I have been able to overcome. In my professional life, my biggest challenge was the case with a U.S. Drug Enforcement Administration (DEA) special agent. It took five years to complete, and a lot of hard work. I was fighting the resources of the federal government, and they are the biggest entity in the world. It was just the DEA agent and I, the sole practitioner. It was an uphill battle, but we made it through. The law is the law, and it happened to be on our side.
Q: What has been your biggest accomplishment?
A: Representing the second highest ranking DEA official in Miami that sued the United States Department of Justice, which is the largest law firm in the world. The case lasted for about 5 years, but we fought through it. We eventually went to trial after all of the hearing, and won. Throughout this case, I worked alone. I enjoy being a sole practitioner, and representing people the way I feel like they should be represented.
Back in the late 90s to early 2000s, Appignani worked on another high profiled case involving a little boy who came over from Cuba with his mother on a raft. His mother drowned, leaving him lonely. In the United States, He only had his great aunt and a great uncle, while his father was back in Cuba. By law the father should be able to have the son, but because of the political differences between the U.S. and Cuba, U.S. officials wanted the child to stay in America. I represented some of the people who were involved in the removal of this boy. I appeared on ten television shows and was in about twenty nine news articles.
Q: What do you love about being a lawyer?
A: I enjoy working with people who are going through tough patches in their life. I have been through many ups and downs, and my experiences have helped me to guide these people in the right direction. I have been on numerous high profile cases, and I have won many of them. I think of myself as being real compassionate and I am able to relate well to people. I enjoy being a sole practitioner, and making decisions on my own.
Charles Ericksen, Jr.
Flagler County Commissioner | Supporter of Entrepreneurship
Charles Ericksen is a commissioner in Flagler County. He is currently up for re-election in November. Ericksen is an avid advocate for entrepreneurs. He has been to numerous events that helps to support entrepreneurship in Flagler County and elsewhere. He is a veteran to Entrepreneur Night and believes that it helps to bring together people of various experiences of being an entrepreneur. Ericksen has lived in Flagler County for over ten years, and is proud to see the advancements that have been made in such a s short period of time, and he is working endlessly to make sure that these improvements continue on into the future.
Q: What do you do?
A: I am one of the five county commissioners in Flagler county. We are heavily involved in the entrepreneurial environment in Flagler. We want to see entrepreneurs strive and grow the county. I am 73 years old, but later on down the road, I want to ensure that Flagler County has a path to expand and become great for entrepreneurs. In this particular group of entrepreneurs, they are really like newly sprouting fruit.
We don't know which ones are going to be big, small, or even fail. If you do not put seeds in the ground, and don't fertilize them like the sessions that we have here at Entrepreneur Night, then those people would not be able to mature in their business. As a county commissioner, our primary responsibility is to protect the people of Flagler County. We make sure that services are readily available to them such as police, firefighters, etc. We also work to collect taxes, which helps to keep the government going.
Q: Why do you think small business is imperative to our society?
A: Our economy starts with small business. All big business out somewhere small like a garage. Times have changed so much during my life. There has been so many new technological advancements that has made the way of life of any person change dramatically. I am not going to be around forever, but at least I am helping to steer Flagler County in the right direction. Small business still employ a major percentage of the American people and they are the sole of our community.
Q: Have you witnessed a dramatic change in the entrepreneurial environment in Flagler County?
A: Before Ky and Lisa there was no focal point for entrepreneurs to go to in this community.
Having events like Entrepreneur Night, provides the ability to bring together retired small business owners and upcoming business owners.
People new to entrepreneurship are able to learn from people who have endured the scars of entrepreneurship from years of work. I think that Entrepreneur Night has encourage people to keep on moving on in their business. When people come here, they really need to communicate with other people, and take advice and learn from others' mistakes. There is still work to be done in Flagler County, but we are headed in the right direction.
As stated previously, there were various types of people here at May's Entrepreneur Night. Many these people came to support entrepreneurs, and gather information that will help promote them in their careers. So many entrepreneurs are thankful that Entrepreneur Night exists, and it has truly created a 'focal point' for entrepreneurship in the community.
---
Entrepreneur Night is a grassroots event for and by Entrepreneurs, which takes place the last Tuesday of each month – except July, August, and December at a different location and venue. It is free to attend. Complimentary appetizers are provided by the venue hosting the event as well as a cash bar. In each event you can expect to meet many new entrepreneurs, investors and service providers; and have meaningful conversations. You can check out the previous Entrepreneur Night events or RSVP to the Next Entrepreneur Night Event