Cows, chickens, dogs…oh my!  It took a scenic drive through narrow dirt roads, passing by some tired homes and some beautiful mansions, and definitely many vast corn fields to arrive at one of the best kept secrets in Flagler County: Bull Creek Fish Camp.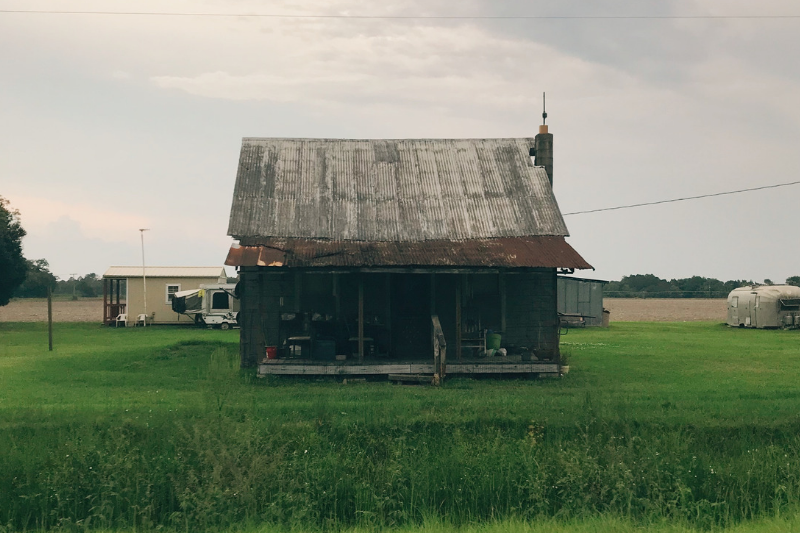 This restaurant has a wonderful scenery not only in and out to its location, but right at its own spot as it is located right on Dead Lake in Flagler County.
The area screams southern charm with a taste of the coast just like its menu. May's Entrepreneur Night had scattered attendees both indoors and outdoors overlooking a view so surreal you'd think it was a green screen.
The Entrepreneur Night attendees enjoyed a wonderful evening surrounded by Florida's best. It was a perfect combination of greenery that disembogues in an amazing body of water, which gave Florida residents and visitors the chance to get there by water, through the Dead Lake, or by land, through both SR11 and SR100.
Having held in a more remote, rural location, this Entrepreneur Night event had among the smallest size of attendees, 58 in total attended the event.  When asked why this location was chosen by various attendees, Ky Ekinci, event organizer could be heard responding:
"Sometimes we do things not because they are easy, but because they are hard."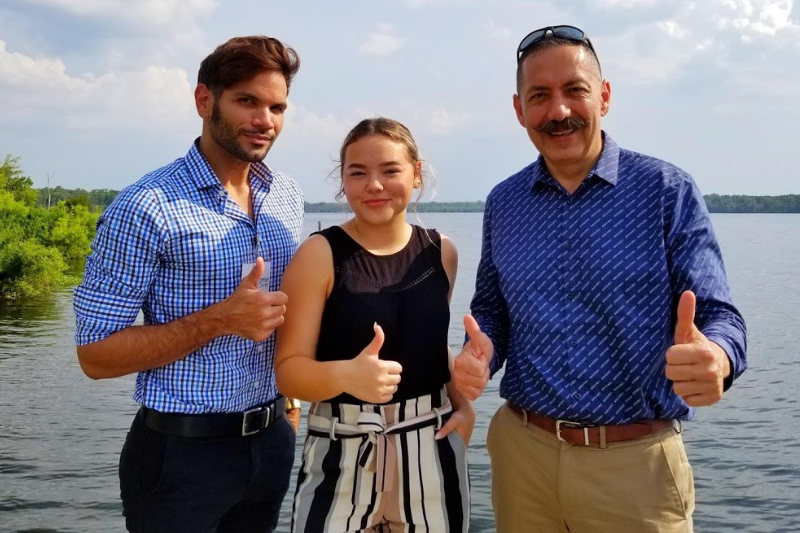 Intimate conversations were had on a one on one basis as well as in small group settings. The beauty of this event is always attendees are open to hear from others and especially welcoming to first-timers.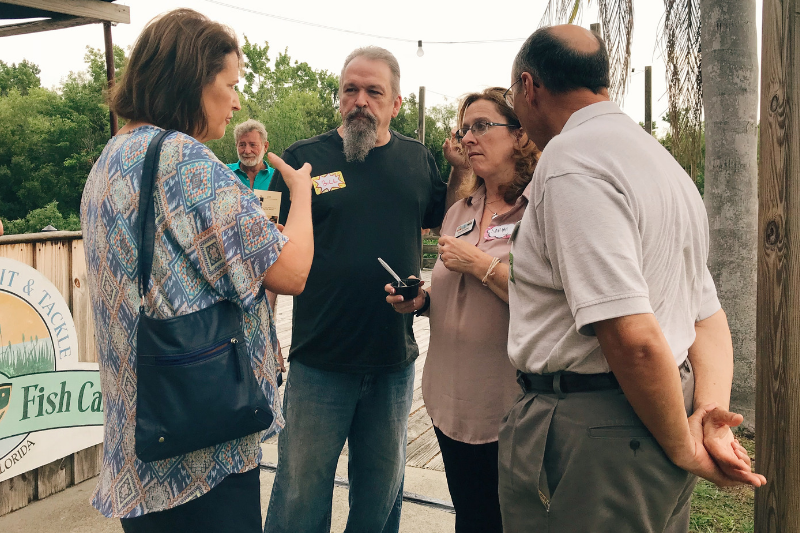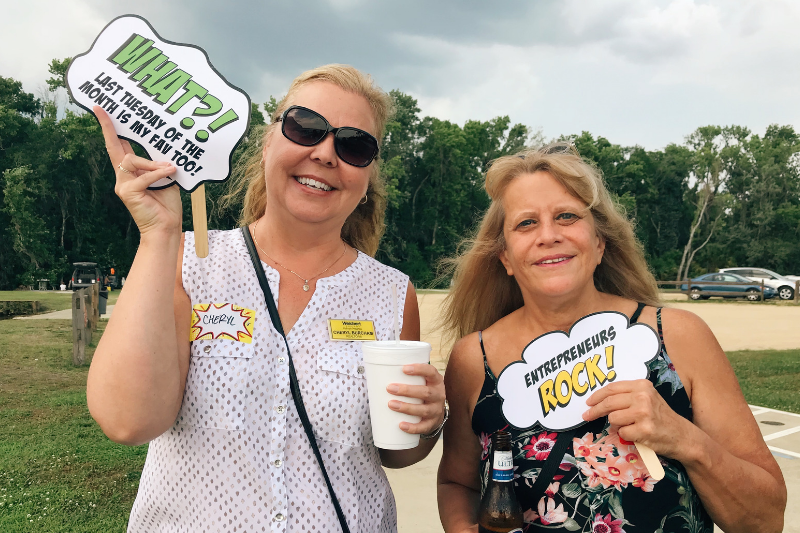 Entrepreneur SoapBox
The Entrepreneur Soapbox is an original idea implemented at Entrepreneur Night.  It is inspired by the old way of making a public speech back in the 18th and 19th centuries, on a wooden crate, often an actual wooden soapbox.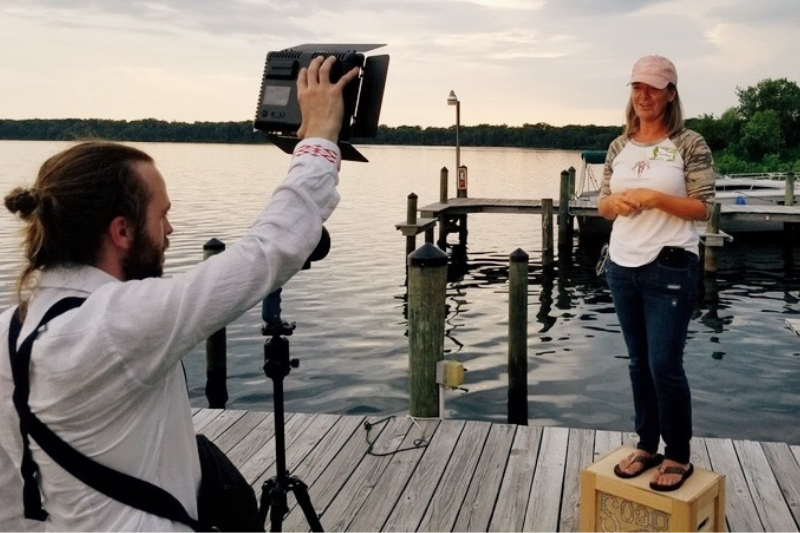 It is simple to participate in the Entrepreneur Soap Box. Assuming you're an entrepreneur, if you can meet the following simple three rules, we're happy to see you get up on the soap box and talk about yourself and your business:
Watch your step on the way up.
Have something interesting to say.
Watch your step on the way down.
First, here's Heather Beaven who talks about her business, Huckleberry Farms.
Next up, we have Chris Zwirn, the owner of this month's venue, Bull Creek Fish Camp.
While we had a lot of awesome Entrepreneur Soap Box videos to pick from, we couldn't put them all in this post.
Follow Entrepreneur Night on Twitter and Facebook for even more of our videos from this event. We hope to see you attend our next event and hop up on the SoapBox yourself!
---
About Entrepreneur Night:
Entrepreneur Night is a grassroots event for and by Entrepreneurs. It takes place the last Tuesday of each month—except July, August, and December. It is always at a different location and free to attend.
Complimentary appetizers and a cash bar are provided by the host venue. At each event, expect to meet many new entrepreneurs, investors and service providers…and to have meaningful conversations.
What would you like to do next?
You can check out the previous Entrepreneur Night events or RSVP to the Next Entrepreneur Night Event.